Writing Your First Book with Nikki Groom
Supposedly, 81% of Americans — around 228 million people! — think they should have a book in them, and, that they should write one.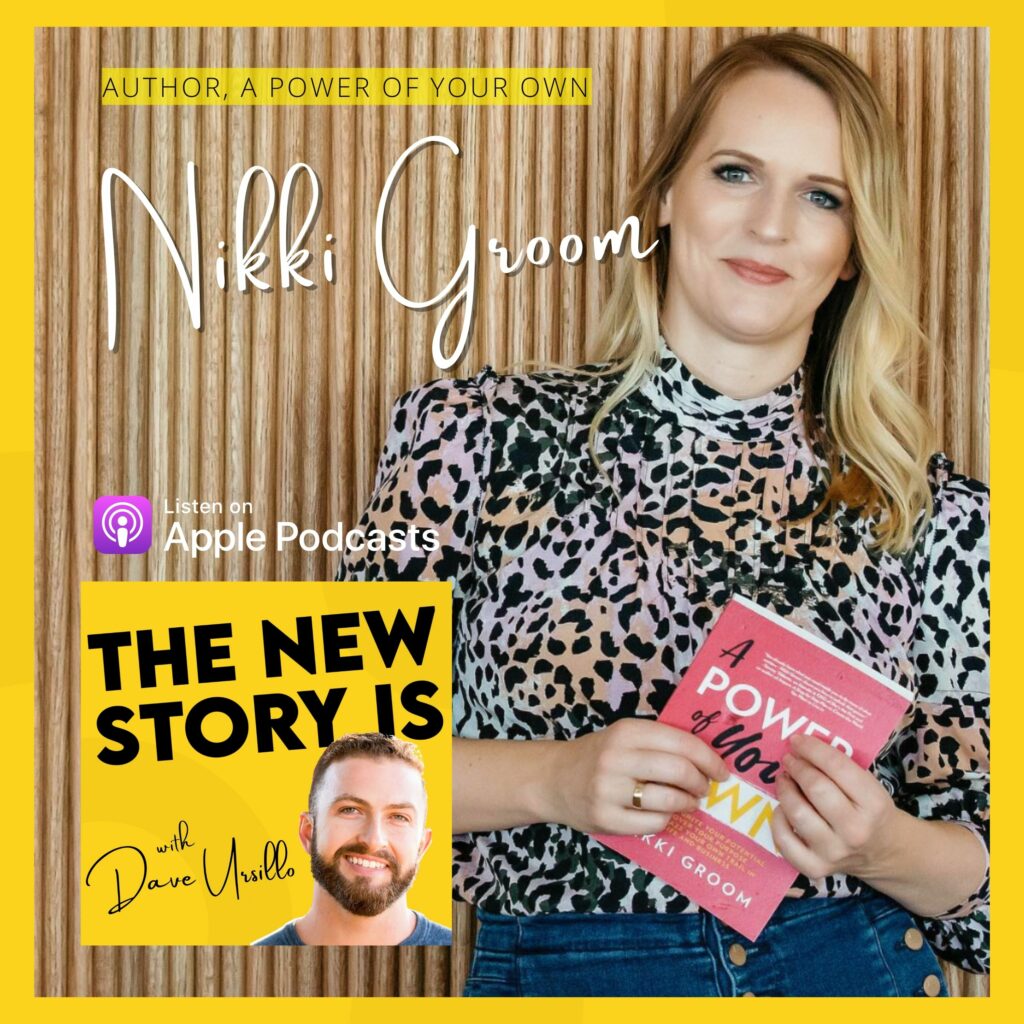 Clearly, books are revered in American society. But what does it take, really, to become one of the few people who actually do it?
But what does it take, really, to become one of the few people who actually do it?
Nikki Groom is a brand strategist, the host of the Movement Makers podcast, and the author of  A Power of Your Own: How to Awaken Your Potential, Experiment With Purpose, And Do Work That Matters.  Having worked together in a coaching capacity, Nikki and Dave go behind the scenes to recount her book's slow formulation—and, how the expectation of what it means to write a book oftentimes differs in reality.
Overcoming imposter syndrome, shame scripts, self-limiting beliefs, and a world of learned doubts from a society that tells many, especially those from historically marginalized identities, to remain small, Nikki shares how book writing was an invitation to learn, grow, and heal.
Hailed as "a force of nature" and "a rising superstar", Nikki is on a mission to help women entrepreneurs recognize their worthiness, own their power, and amplify their impact—without checking their integrity at the door.
She has been involved in dozens of projects and partnerships that focus on empowering women in business.
Please rate and review our show on Apple Podcasts and Spotify to help other listeners find our work!
Email us at  Hello@TheNewStory.is  and visit  TheNewStory.is to listen to our full catalog of interviews.
This episode is sponsored by  Writing the Personal, a writing class with Dave Ursillo. Learn more at DaveUrsillo.com/wtp.
Support our partners and affiliates for exclusive discounts:
Affiliate Disclosure: Our show is listener supported, including through affiliate and partner links. By clicking one of the above links and registering or making a purchase, we may earn a small commission, which helps pay for the costs of our show.