What story are you telling the world today? What story do you want to be living? I guide professional helpers into shifting their words, work, and presence in the direction of the story they really want to be living—full of truth, integrity, service, and purpose.
TELL ME IF THIS SOUNDS A LITTLE (OR A LOT) LIKE
YOU

…
You Care—A Lot.
Caring is your strength; your superpower. The idea of giving up, getting cynical, or having "zero f**k's to give" is not an option for you. You take pride in how much you care.
You See Possibility.
You've always been empathetic, intuitive, or able to sense subtle connections between ideas, people, and things. You see the invisible threads that bind our world.
You're a Professional Helper—Or, Aspire to Be.
Your work helps (or aspires to help) people. You may be a coach, author, therapist, healthcare professional, creative entrepreneur, biz owner, change-agent, or leader.
You're Wired for Meaning and Purpose.
Earning a living is important, but you're wired for more than that. Meaning, purpose, significance and answering the question of "Why?" are all hard-wired in you.
You're Determined to Make a Difference.
You're solution-oriented, a lifelong learner, always try to fix broken things, and take pride in challenging backward ideas. You have a voice—and you're determined to use yours.
...And You're Only Just Getting Started.
You've achieved plenty already, but you can't help but feel like there's more to come. Maybe you have a sense of what's coming, or maybe it's only starting to take shape…
…and yet, WE
all

LOSE OURSELVES IN OUR STORIES, sometimes…
We lose our places in our stories as daily obligations pile up and as mounting responsibilities and pressing needs slowly consume our attention and energy, taking our focus away from the big picture goal…
We lose our senses of meaning and purpose in our career—if it was ever there to begin with—as toxic workplace cultures, unrealistic demands, or consumptive corporate expectations bore us and burn us out when, we swore, we wouldn't be stuck here forever…
We lose track of our callings, passions or dreams slowly, over time, because life just keeps on happening and waits for no one. Then, one day, we realize that our childhood love of writing; our determination to be a force for good; our intention to be an agent of change (and not a cog in the machine) have become but memories…
We get stuck or stalled out as professional helpers when we get overstretched from all our giving; when we don't receive enough help or support from others; when the independence and self-sufficiency (that we have long relied upon for success!) suddenly turn into the very reason why we keep hitting limits and feeling stuck in place…
✔️ Realize the story behind your story
✔️ Discover the why beyond your why
✔️ Locate the dream beneath your dream
If you've been feeling stuck, stalled out, or lost in your story, you're not alone.
All professional helpers lose their place in their story, sometimes.
And, what you're feeling now may be a good sign—a sign that you're ready to get back into your story.
But your story is more complex than a single method, process, or framework could "solve"… because your story encapsulates all of you
That's why we offer a clever, holistic, compassionate hybrid that touches upon life coaching, career coaching, and lifestyle design.
As your coach—and a long-time professional helper, myself—I am here to help you find, cultivate, and embrace the story that you want to be living, again. Step by step. In integrity to your truth. Together.
trusted by CLIENTS FROM organizations like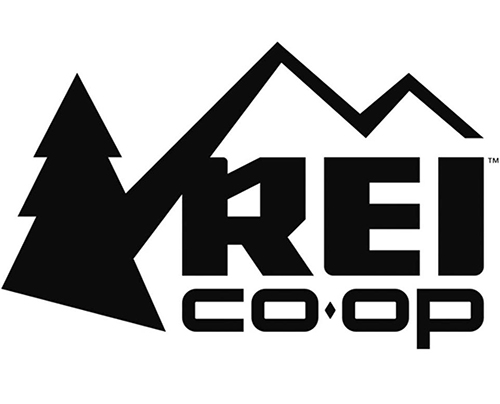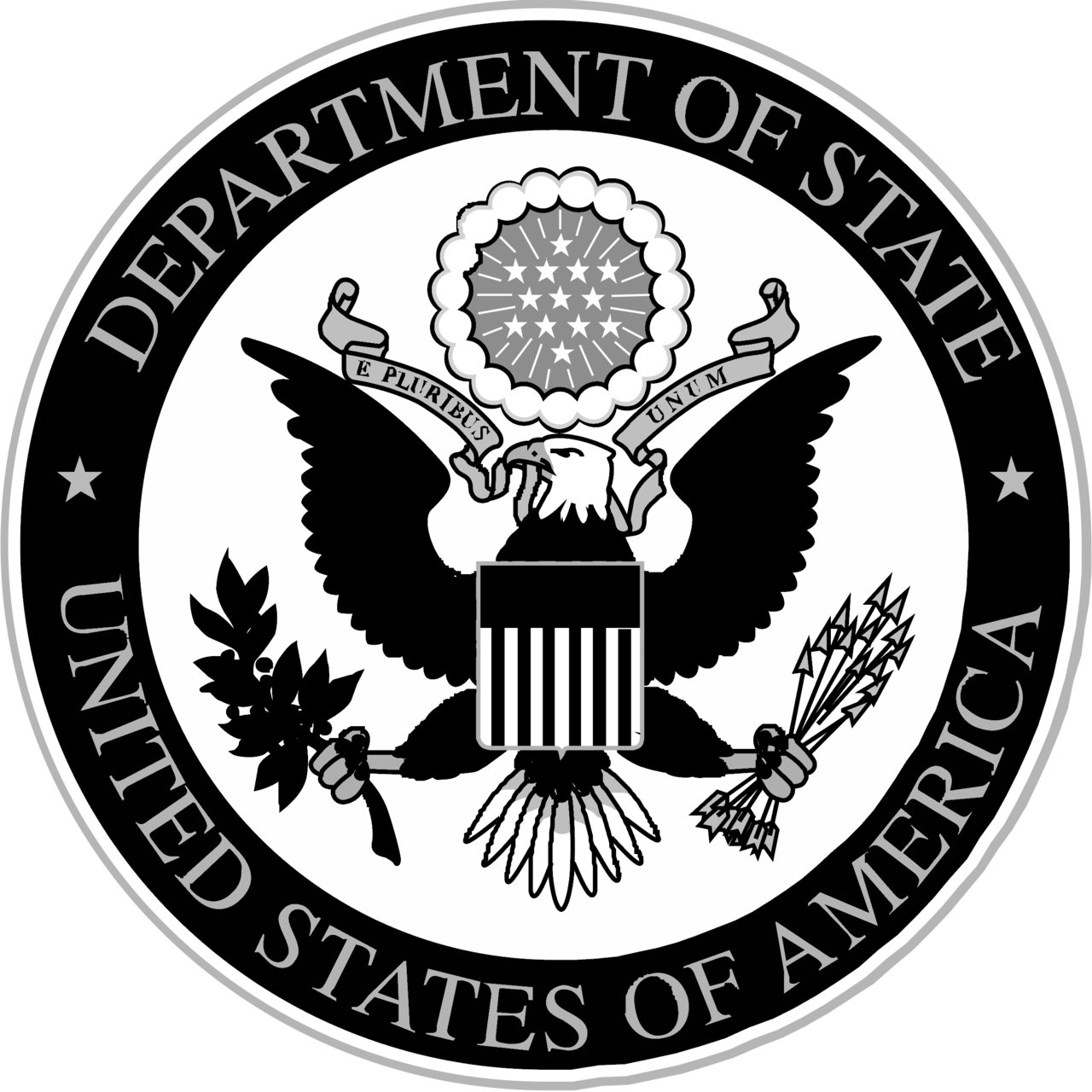 HERE'S
EXACTLY

WHAT COACHING CAN DO FOR YOU:
Clarity on Goals & Purpose, Finally
Clarify the circumstances, influences, and factors that seem to be working against the story you want to be telling—and uncover into the root of what's motivating your desire for change.
Discover Untapped Opportunities
Assess ideas, opportunities, options, paths, and potential that you may have previously written off, discarded, felt resistant toward, or left under-utilized… and, begin to make the most of any good, missed opportunities.
Invaluable Insights & Awareness
We'll skillfully thread connections between your past choices, present situation, and future-oriented dreams to make meaningful discoveries and insights that create cohesion and symmetry in your life's story.
Get Affirmed, Grounded & Ready
Professional helpers can feel lonely and burned out when they do not receive enough support, care, or outside affirmation. Coaching provides a heathy balance to your giving and nurtures your helping with the kindness, compassion and care that you show others.
Achieve Life-Enhancing Outcomes
Every professional helper requires certain experiences, practices, and boundaries to support their highest self. We'll find the practice, ritual, or goal that works for you—and honors exactly who you mean to become.
Live the Story You WANT to be Telling
You are the author of your story. And, you probably don't need to radically change or "blow up" everything you've built to find your way into the story that you want to be telling: it's probably closer than you realize.
We lean on an evidence-based, 3-part framework that has been refined over 10 years of coaching clients and thousands of hours of practice to support sustainable changes, here and now, while enabling your long-term growth and happiness.
We use "story" as a flexible, accessible conceptual framework to help us locate a feel-good sense of "place" in your life, work, or creative journey, among the many competing narratives of today. We develop a shared language together and build trust and understanding to guide your growth and goals in your journey.
We explore your goals, desires, or vision of your future—not only in terms of "stuff" or external results, but in alignment to core values and integrity to your inner world. What we "do" in life reflects our self-identity and internal sense of being.
We experiment with sustainable practices, small goals, and meaningful practices to build confidence, generate momentum, create learning, and achieve lasting growth toward your long-term goals—gently, and in rewarding ways, that help you move into the story you want to be telling, for good.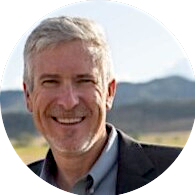 "Here's Dave's secret as a coach: he helps you build the road of your story as you're walking it. The combo of deliberate dialogue and reflection after each session sparked so much clarity and understanding for my path in business and in life."
— Tim Wise, Consultant & Former Global Supply Chain Professional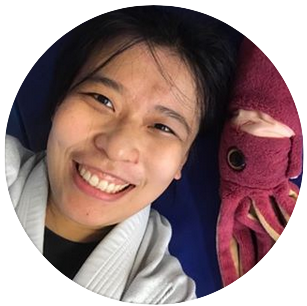 "Since coaching with Dave, I've published my first book of poetry, found new purpose and meaning, and live a more joyful life. I look forward to every coaching session. Hands down, Dave is one of the best coaches that I've worked with."
— Tracy Huang, Attorney & Legal Project Management Professional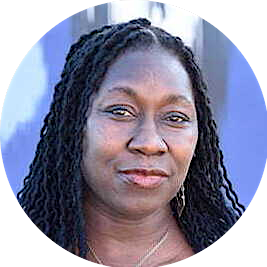 "Dave's coaching is clear, superbly guided, and a true balm for the often-daunting task of telling a powerful story. He is an incredible listener and a highly skilled—even magical—guide. Working together was easy, inspiring, and deeply supportive."
— Jhana Senxian, Nonprofit Founder & Urban Revitalization Leader
CLIENTS ACHIEVE
personal + professional goals

 including…
Career Shifts & Advancement
We've helped clients switch careers, get hired, apply for new positions, step into expanded leadership positions or downshift into reduced responsibility roles. Coaching guides an intimate, internal reflection and awareness-building process to illuminate your core desires and needs, while holding space to process, develop a plan, and practice communicating your intentions.
Deep Personal Growth & Self-Understanding
We help clients alchemize everyday experiences and self-discovery into lasting personal development and long-term growth. You'll start to step into your "next level" by inhabiting a deeper, richer, stronger inner identity—who we like to call, The Unapologetic You.  
Many of our clients are self-employed, aspire to be, or have side-hustles that require building a blog readership, podcast listenership, or a body of work. We guide a thoughtful and holistic process for distinguishing needs and wants from unnecessary pressures and expectations, and support the creative development of content from an editorial role. 
Art that Honors You (And Moves People)
We help clients reconnect with their creative outlets and artistic passions to develop healthy, rewarding practices and replicable systems that enable you to craft lasting legacy projects and bodies of work that truly you're proud of. Because while content production can be useful for marketing, your most sincere passions deserve better than social media posts.  
Vision Defining & Mission Refining
From urban development 501(c)-3 nonprofits to US State Department officials, frontline healthcare workers, adult literacy centers, therapists, and community outreach organizations, we have been trusted by leaders, managers, and executors of important programs and service missions to help clarify goals, strategize, and take action—whether during everyday operations, annual visioning and planning, or amid serious crises.
Book Inception & Authorship
We've helped clients discover the heart of the book that they want to write, whether it's a memoir, a long-form "business card" for their work, a fiction short-story, a collection of poems, or something in between. We'll help you incept your book, strategize the writing process, and gather the resources that are required to get it done (based on plenty of firsthand experience).
What's
included

? COACHING SUPPORTs YOU WIth…
1-Hour Coaching Sessions
Full-hour audio sessions on Zoom* untether you from draining screen-time. You'l enjoy invigorating, reflective dialogue that builds self-awareness, confidence, and understanding. (*Phone available upon request)
Weekly Office Hours
Every week, you'll have unlimited access to your coach during designated "office hours" time slots to get added support or ask burning questions while receiving almost-instant replies. Via the Voxer mobile or desktop walkie-talkie app. 
Progress Assessments
Occasional surveys and assessments chart your growth and progress towards your goals. We also assess the effectiveness of coaching experience to improve the quality of the support you receive, over time.
Accountability Check-Ins
Receive a scheduled check-in from your coach for added accountability on your stated goals—because life moves fast and so does our attention: "Is everything on track? How'd it go? What came up? How will you adjust from here?"
The New Story Co. Toolkit
Access to client-only tools and worksheets that are designed to enhance your coaching experience, maximize your learning and growth with every session, and help you take smart actions towards your goals.
Archived Call Recordings
All sessions are recorded and securely archived on Google Drive for you to download, providing you with invaluable opportunities to re-live all your coaching sessions, anytime in the future.
Recommended Resources
Supplement your learning with occasional resource recommendations: relevant books, interesting podcast episodes, recent research studies, and even occasional peer networking opportunities.
NEW: Gift a Session to a Friend!
As a coaching client, you are eligible to gift one free coaching session to a friend, peer, colleague, or client who you feel would really benefit from coaching.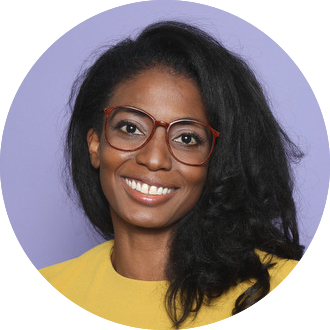 "I didn't expect to come through the chaos of the pandemic with even more stability than I did going in, but that's coaching with Dave! He helped me build sustainable systems, clarify my goals, and plan my first zine. His timely wisdom was exactly what I was needed to hear to keep up momentum."
— Kelli R., Feng Shui Practitioner & Professional Copywriter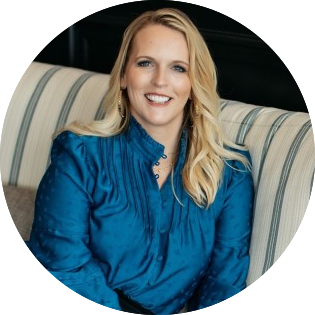 "Dave became my life coach, business coach, book coach, and personal growth coach, all rolled into one! Everything that I threw at him, he helped me transform into creative fuel. Coaching was incredibly powerful: Dave is intuitive, intelligent, and considerate."
— Nikki Groom, Author, Podcaster & Business Coach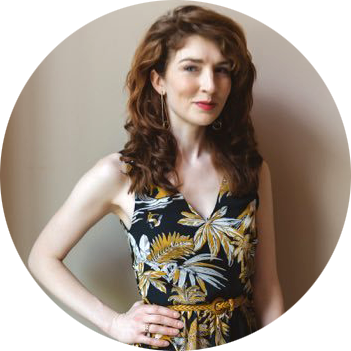 "Coaching with Dave has been the most important investment I've made in my personal growth and professional development. Using precise and refreshing language, he gets right into the heart of the matter, every session. I leave feeling refreshed, more clear, and excited to fulfill the work that's ahead of me."
— Patsy Kenney, Brand & Marketing Professional
READY TO

GET

COACHED?
We believe in supporting our clients with opportunities to understand their options and explore the exact format and style of support they need, on their preferred timelines.
DISCOVERY SESSION
15-Min Video Chat
A free, 15-minute video chat with your prospective coach

Get a sense of your chemistry and connection together

On-the-spot exploration of your possible goals, current struggles, or potential focus in coaching

Limit one per person
APPLY FOR COACHING
Packages Start At...
Monthly packages for medium-term growth goals, missions, and projects

Choose from 1x, 2x, or 3x monthly audio sessions

By application only to ensure the best fit for your needs and goals. Apply in 10-15 minutes, receive a response in 2-3 days

INCLUDES: Office hours, accountability, tools, session recordings, assessments, resources, and more!
GET COACHED NOW
1-Hr Video Session
Instant purchase: Skip the application line and get the coaching you need, now!

Fast turnaround: Self-schedule as soon as the next 2-3 business days

IDEAL FOR: Quick clarity, talking through an important decision, zooming in on a goal, getting unstuck, or setting a new action plan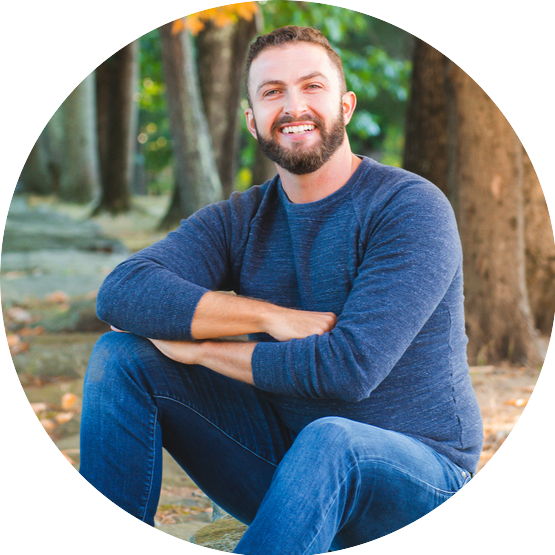 About Your Coach, Dave Ursillo
Dave Ursillo is the founder of The New Story Company and has been a guide to others' wholeness, wellness and self-realization since 2012.
Once an aspiring presidential speechwriter and former White House intern, Dave left his career path in public service in 2009 to lead with his words and stories, instead. Ever since, he has published five books and 600 essays, coached over 300 clients, and taught classes and workshops on four continents.
Dave believes that the most important stories that we tell are those that we get to live and lead, every day of our lives.
His words and work have been seen across CBS News, INC, Forbes, NPR and Creative Live, among hundreds of other blogs and publications. Dave is blue-eyed, a Highly Sensitive Person (HSP), the eldest of three kids, comes from Irish and Italian ancestry, and considers French sourdough croissants to be his religion.
Frequently asked questions
"Is coaching right for me?"
Coaching is a professional relationship and support system that provides accountability, clarity, guidance and direction during periods of uncertainty and change, or, phases of rapid growth and expansion. Coaching is probably right for you crave support, want your blind spots challenged, and inherently value collaborative co-creation.
"How does coaching work?"
Once you apply and are accepted, the next step is a 90-minute Discovery Session with Dave, your potential coach. This time is a spacious, explorative session in which you meet one another, explore a potential fit, discuss goals and expectations, and consider an initial coaching timeline.
"What is Dave's coaching style?"
Dave is a highly perceptive, active listener who helps you connect your beliefs, opinions and perspectives with outside considerations, circumstances and conditioning that formulate the "story" of our lives. Dave offers unique angles and insights to support your personal understanding of your problems and dreams alike. He is highly compassionate and a skilled professional who blends support with accountability, and never resorts to toxic behavior, peer-pressuring, manipulation, hollow cheerleading, or hand-holding.
"How is coaching different than therapy or counseling?"
Coaching can be easily confused with therapy or counseling but it is important to understand that coaching is not an appropriate substitute for therapy, counseling, or work with a qualified and licensed mental health professional. Coaching is not appropriate for working on traumas or emotional/psychological healing. Coaching takes a forward-looking, goal-oriented approach and is not intended for crisis intervention or to treat mental health matters like depression or anxiety. 
"If I have some reservations about coaching, should I apply anyway?"
Having some reservations is not only valid, it's to be expected—and is  encouraged! Hesitation is often a sign of healthy discernment, not self-doubt or lack of commitment to your dreams. If you're not 100% right now, please do consider applying anyway. Share how you're feeling and be honest. The application process is designed to help you figure out if this coaching opportunity is right, right now, or if it isn't.
"What happens in a coaching session?"
Every session is different based on your needs, wants, or intentions, but generally, every coaching session: explores your "story of the moment"; digs under the surface of what you're struggling with or working on right now; reminds you of what your goals are really all about; taps unused resources that may help you achieve your goals, and strategizes your next steps for taking action. 
"What are the benefits?"
A range of studies have shown that the benefits of coaching may include decreased stress, improved decision-making, enhanced resilience, greater self-acceptance, and improvement of overall quality of life. Results vary from person to person, but generally, a supportive professional coaching relationship can help you work towards goals with less indecision and second-guessing and greater feelings of encouragement and optimism.
"Where does coaching take place?"
Coaching is entirely remote and takes place over the Zoom app. While your Discovery Session with Dave is a video session, your coaching sessions are audio-only to untether you from screens and devices while enhancing your ability to think creativity, imagine, daydream, envisioning, doodle, reflect, or wonder, as we coach together.
"How long is each session?"
Coaching sessions occur in one-hour, designated time-slots at set appointment times that you self-schedule according to your coach's availability. Your session time begins at the scheduled time, even if you are late to the session, and ends at the scheduled ending time.
"How much does coaching cost?"
Our coaching services are typically a four-figure investment with average packages ranging in price from $1,500 to $3,000, depending on client needs. Investing in coaching should be a healthy investment in yourself, your goals, or your business or career, but should never place any unnecessary pressure on your financial wellbeing.
Dr. Carrie Emerged From Burnout & Creative Hibernation
A Clinical Psychologist from Colorado, Dr. Carrie reached out for help emerging from a burnout-induced, two-and-a-half year sabbatical. Dr. Carrie's intense support of families over the years was demanding and meant sacrificing the lifestyle of freedom that she loved, as well as some of her lifelong passions, like writing.
She sensed that she needed a reliable partner to clarify her evolving needs and desires, as well as the space and support to develop her ideas out loud. Coaching was the perfect container to receive the gentle guidance she desired to discover what she wanted most from her career, lifestyle, and creativity, moving forward.
In the year and a half that followed, Dr. Carrie gracefully reemerged from her sabbatical. Using guided creative explorations; simple outlook shifts and weekly lifestyle experimentations, Dr. Carrie learned how to better trust her intuitive self-guidance, and flow from it.
In coaching, we cultivated the core story behind her purpose and her passions; wrote and published new stories; launched a new marquee program for her people, and practiced allowing old pressures and external expectations to fall by the wayside, wherever they emerged.
Today, Dr. Carrie is still helping hundreds of families learn and grow in supporting each member's growth and development while doing the writing she loves and living a life of freedom.
Engineer Andrew Proved He Really Was a Writer, All Along
A senior software engineer in Silicon Valley, Andrew felt called to revive his lifelong dream to be a writer—a yearning since childhood that seemed embedded within his soul and that kept coming back, decade after decade.
But long-ingrained stories of self-doubt, imposter syndrome, and perfectionism kept stopping him before he ever really got started. Determined to outmaneuver his second-guessing, Andrew enlisted Dave for support in really trying his hand at writing, once and for all.
Over six months, we guided Andrew through a personalized coaching process to identify the root of his self-doubts; replaced his old stories with new perspectives and appreciation for his creative desires, and gave him the tools, strategy, and support to write his heart out.
Showing up, week after week, Andrew completed his very first 10,000-word short story—a creative, ironic, contemplative tale full of social observations and critiques that was funny, poignant, and something he was truly proud of. Andrew revolutionized his self-identity from the inside, out—without blowing up his life, career, or livelihood—and finally laid claim to the identity of "writer" for himself.