The New Story Company is on a mission to shift the stories of our time that drive division, disillusionment, and cynicism throughout our world—starting with the individual, interpersonal stories of who we understand ourselves to be, and how we relate to one another.
sto·ry (noun): an account or interpretation of events, especially that creates meaning, assigns significance, or provides context; the basis of all human understanding
STORIES
COLOR

OUR WORLD—AND SHAPE WHAT IT

BECOMES

.

A growing sense of anger, disillusionment, and dissatisfaction has gripped society.

Divisions feel rife in whole countries and small-town communities, alike.

Distrust in our institutions—and in one another—has entrenched a far-reaching story that the very social fabric that holds our world together is fraying beyond repair.

Hopelessness feels like the norm; not caring has become a pseudo badge of honor.

Our leaders seem to lack the imagination or the appetite to affect sustainable change that will benefit the greater good.
At The New Story Company, we understand that these stories are not just imagined or perceptive—or, what privileged circles suggest are "all in our heads" or "just a matter of mindset"—but instead are reflective of valid fears, traumas, lived experiences, and daily realities for millions.
And yet, we also believe that our shared stories—the "meta-narratives" that reflect widely-shared perceptions of reality—play a significant role in shaping what our future becomes.
Stories that suggest that things have "never been worse"; that civilization is spiraling into oblivion; that humanity cannot save itself, are perpetuating more of themselves in a tragic, unnecessary, and self-fulfilling prophecy.
Our stories color how we see our world.
And, our stories shape what our world becomes.
Left unchecked, the stories that have come to color our age will not only shape how we see the world, but create a world that we do not desire, but dread; a world that we do not want, but deserve, as we speak it into existence, day in and day out.
What do we want our world to become?
What new story do we tell that may help make it so?
The New Story Company is a boutique communications agency that helps individuals, teams, and organizations build what we call "storytelling capacity": learnable skills and self-resourcing practices in applied meaning-making.
In other words? We help clients tell  stories—and get better at telling stories.
Whether you're telling stories to advance your career, build a new business, affect change on local or communal levels, craft a book, change your company's culture, or beyond, story is a crucial asset that can help you start, support, and sustain crucial business, social, creative, and advocacy initiatives.
Why Story?
While there is no one-size-fits-all solution to the complex problems that plague modern business, nonprofit organizations, social change initiatives, and daily professional life, storytelling capacity is undoubtedly a part of the solution.
Storytelling is inherent and essential to the human experience. Our brains are meaning-making machines. How we instinctively create context, formulate understanding, or develop our own self-concept is done, at an reflexive level, through story.
We believe in democratizing storytelling—making storytelling techniques, applications, ideas, practices, and tools accessible for the widest possible audience.
We believe that democratizing storytelling benefits the greater good, because we believe in the goodness of people.
Despite this age of division and disillusionment, we believe that sharing authentic, genuine, true, and lived-in stories creates connection, invites cooperation, and evokes co-creative solutions to complex problems.
At The New Story Company, we offer a suite of story-guided professional services and transformative learning and growth experiences from executive coaching to professionals and book coaching to thought leaders, creative services to small businesses and entrepreneurs, trainings, keynotes, webinars, facilitated workshops for communities, occasional classes, and select e-courses, and more.
Our work aims to turn the complex human art of storytelling into a range of accessible, actionable skills that can be developed and sustained as self-resourcing assets, for one and all.
We tend to work with…
Individuals like small business owners, professional helpers, and creative entrepreneurs who are stuck, facing career transitions, or stepping up their service or thought leadership missions
B corps, startups, service-minded organizations, and communities in need of trust-based content and persuasive copy that furthers their missions and creates connection with others.
Social enterprises and nonprofit organizations developing and deploying effective programs that uplift and serve local communities.
Creatives, storytellers, aspiring authors, artists and more who may be stuck in their process, plotting a new mission or initiative, or who value a growth mindset and fresh perspectives.
At The New Story Company, we value those who are in the business of leading by example, prioritizing people over profit, serving the greater good, and being good ancestors to future generations.
…so, is that you?
Our Origin Story
Our world has never felt smaller than it does today. Globalization has interconnected every facet of modern life; natural disasters, conflicts, and economic disruptions in one corner of Earth are felt thousands of miles away.
The Internet has brought a constant stream of information, opinions, and current events into our consciousness, on a minute-by-minute basis. Attention spans feel shorter than ever—as do tempers.
This small snapshot of a constellation of changes, tectonic shifts, and society-wide change is the world that The New Story Company founder, Dave Ursillo, was raised in—and long fascinated by.
Born to an attorney and stenographer in 1986, and a descendent of rich, Irish- and Italian-American storytelling traditions, Ursillo's stumbled upon the power of words and story at a young age.
With a privileged upbringing that inspired passions for service and personal leadership, Dave sought an early career path in public service and government, but became jaded and disheartened by the gatekeepers and gamesmanship rife in the world of politics.
By 2009, struggling with mild anxiety and a quarter-life crisis of identity, Ursillo quit his job working alongside a gubernatorial candidate and left his career with the hope of sharing words and stories with the world, beginning with a personal blog.
He eventually built a reputable teaching platform as a professional writer, multi-published author, and international speaker. Over 12 years, Ursillo taught hundreds of classes, worked with hundreds of clients from more than two dozen countries, spoke on stages in Europe and the U.S., led workshops and retreats on four continents, and self-published five books from 2011 to 2016. 
By 2021 and in response to the many story-based crises of our time, he reincorporated his business under the new name and mantle of The New Story Company in December 2021.
Our Mission and Vision
Today, The New Story Company exists a holistic, double-bottom-line micro-business that is guided by values of conscience, care, and social responsibility.
We are educators, facilitators, creators, guides of transformation, and conduits of sustainable growth, personal service, and individual and collective healing.
We believe in capitalism with conscience, acting toward that which is equitable and just, and modeling personal and professional responsibility—whether in a business offering, in serving a client, or just walking down the street.
We specialize in helping clients identify and deconstruct particularly pervasive and unhelpful myths, beliefs, and stories that disrupt their goals and longevity as individuals, service providers, helping professionals, small business owners, or among their teams, workplace cultures, and organizations.
(We are big nerds for story. Can you tell?)
By intricately breaking down the many complex and subtle stories that shape a business, a belief set, or an organization, we help clients reach and reconcile with the compassionate truths of the experience behind their business problems, misgivings, conflicts, friction, resistance, or struggles at hand.
Then, we help our clients exercise boundless creative imagination and vision to reconstruct the new story that they want to be telling—full, whole, and realized—so they may finally start living it, once and for all.
We believe that everyone possesses the same human right to story: the right to an individual story that provides understanding, meaning, purpose, healing, and identity, and the right to a collective story of belonging, home, safety, security, community, and connection among others in our world.
We intend for our work to contribute to healing some of the pronounced divisions throughout society, nurturing intergenerational empathy, and sparking generative partnerships on individual, local, and societal levels. If our world is to solve the complex problems of our time, we intend to be a small part of the collective solution.
How to Get Involved
As a micro-business in transition and eager for expansion, it's safe to say we're only just getting started. 
During this phase, we are developing new partnerships and exploring opportunities to develop a co-creative, reciprocating network of story-inspired helpers, creatives and teachers who are driven to change the narrative crises of our time.
All the while, we are actively engaging with new clients, students, and communities to champion our mission to democratize storytelling and share the skills and self-resourcing practices that develop "storytelling capacity," for one and all.
The New Story Company exists to help you live the stories that you want to be telling.
The stories in your head and heart. The stories in your own backyard. The stories in your business or professional life. The stories in what you're crafting, creating, and sharing in our world.
Together, we believe we can tell the new stories that may shape our collective future, for the good.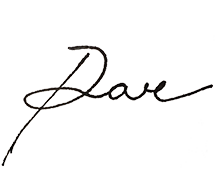 Dave Ursillo, Founder
Hello@TheNewStory.Is
MEET OUR (STILL QUITE SMALL) TEAM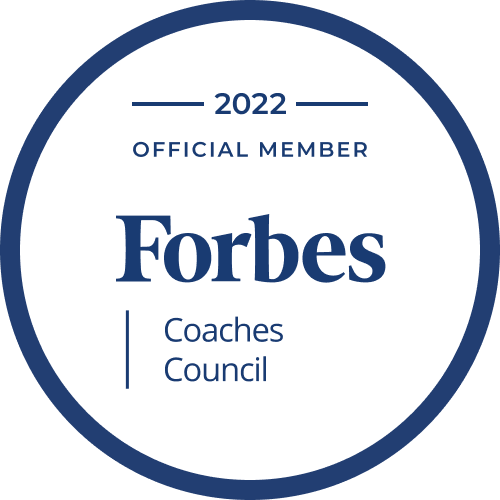 Dave Ursillo
Founder, Head Coach, Writer & Author, Host of The New Story Is
Dave's fascination with the power of story was inspired by childhood superhero cartoons and rich, dramatic retellings of stories of old around the family dinner table.
In his early 20s, Dave stumbled into personal storytelling as a resource in self-knowledge when he began to rewrite the "story" of his struggles with mild depression, anxiety, and a quarter-life crisis of identity.
Today, Dave is a professional writer and storyteller, a multi-published author, and an experienced life coach whose work has touched the lives of thousands of students, clients, and readers from over 200 countries since 2009. He believes in democratizing self-expression and storytelling as resources in both individual and collective healing in our world.
Dave holds his Bachelor of Arts degree in Political Science from the College of the Holy Cross, a Graduate Certification in Organizational Change Leadership from Hawai'i Pacific University, and is currently earning his Master of Arts in Holistic Clinical Mental Health Counseling from Salve Regina University.
His words and work have been seen across CBS News Sunday Morning, NPR, Forbes, INC, Psychology Today, the Hindustan Times, and hundreds of other blogs, podcasts, and websites.
YOUR NEW STORY AWAITS

LET'S TELL IT TOGETHER
More than ever, our world today needs new stories. Your story. Stories of togetherness, possibility, and hope. Let's discuss what story you're telling—and what story you feel called to share.